COMMUNICATING WITH THE LOST
Stage II involves sowing of the Word by the messenger into the life of the lost.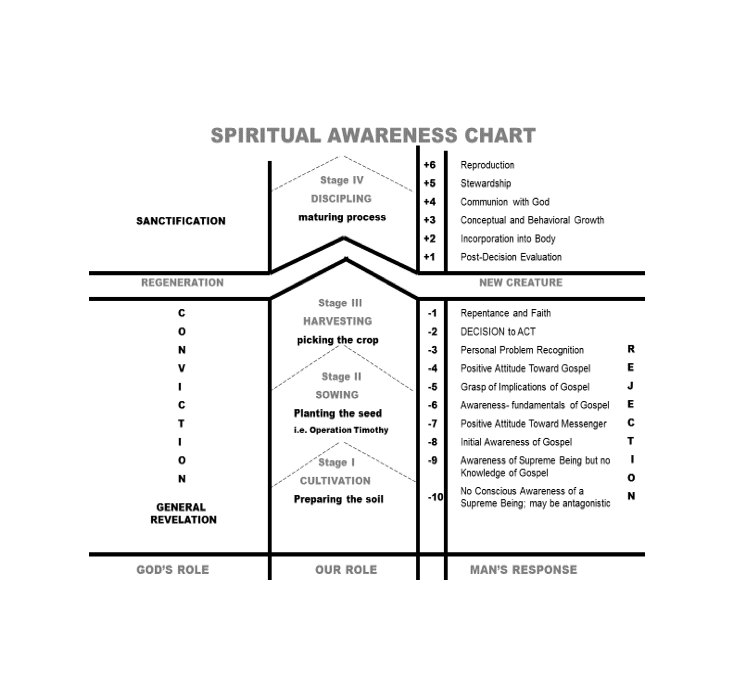 Question(s):
Are you prepared to sow the Word into a non-believer and how will you do it?
Questions:
What are some roadblocks you expect to uncover when you look at the scriptures with a lost person and how will you deal with them? What other key points below interest you and why?
Introduce some scripture
Introduce Jesus
Roadblocks will be uncovered
Change will be seen
Scriptures will quench thirst for truth

Sees Jesus as someone to be trusted
Complete Bible in plain language given
Finding what he has been searching for
Isaiah 55:11 New Living Translation (NLT)
11 It is the same with my word. I send it out, and it always produces fruit. It will accomplish all I want it to, and it will prosper everywhere I send it.
Questions:
Looking at the scripture above are you confident that the Word presented will be adequate to lead the lost to the truth of Jesus and why?
Would you meet one-on-one with a person who wants to look at the Bible and how and where would you do that?