COMMUNICATING WITH THE LOST
Salvation results when God leads a person to change his mind (repent) and gives him faith to trust the gospel, thus a new creature is born, in Christ. This process involves a series of mini-decisions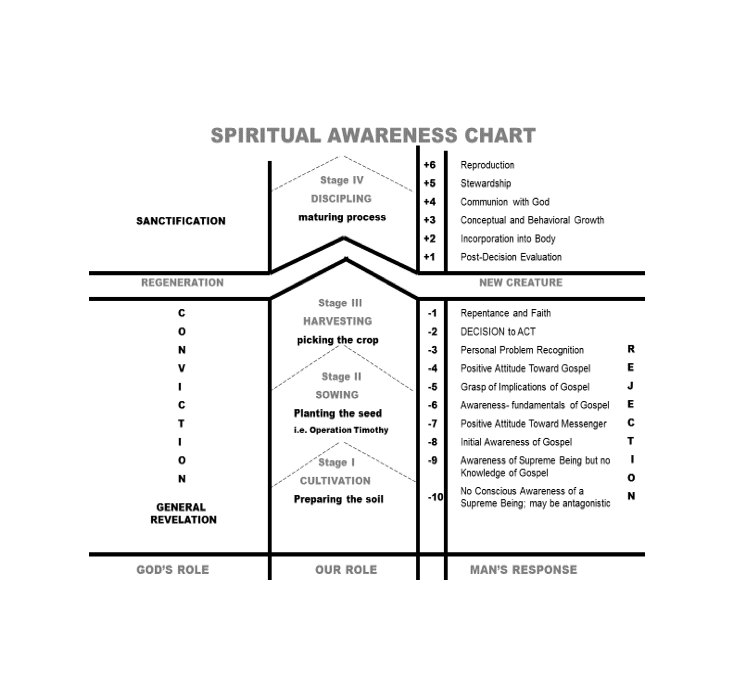 Question(s):
Who are the lost people in your sphere of influence who would call you their friend?
Questions:
What key points below from the video can you use, and how will you use them with someone you are cultivating?
the messenger connects with the lost
let him see you as someone different
explore his neediness
stay with him over a long time
find common interests
invite him to look at the Bible.
Mark 4:20
"And the seed that fell on good soil represents those who hear and accept God's word and produce a harvest of thirty, sixty, or even a hundred times as much as had been planted!"
Questions:
Are you willing to talk about any topic your friend might want to discuss?
Are you a good listener?
Can you listen to people without giving them an answer?