COMMUNICATING WITH THE LOST
Stage III involves God in his own timing harvesting the soul of the lost.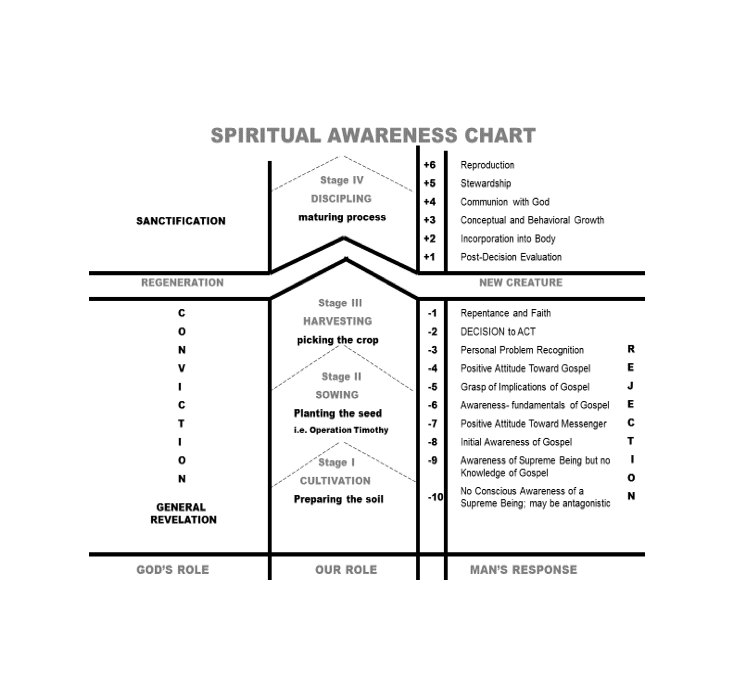 Question(s):
Are you prepared to walk with the new believer as he grows up in Christ?
LP – Explore-Related-Leading someone to Christ
Questions:
What key points below from the video are important for you to understand and remember, and why?
work of scriptures
Holy Spirit accomplishes it
my part is to introduce the dynamics

decisions often made in time alone. Change is observed
Holy Spirit helps the person to understand the Bible
meet often to help person understand
John 5:24 New International Version (NIV)
24 "Very truly I tell you, whoever hears my word and believes him who sent me has eternal life and will not be judged but has crossed over from death to life.
Questions:
How can you be an encouragement to your friend while they are in this process??